Finance Products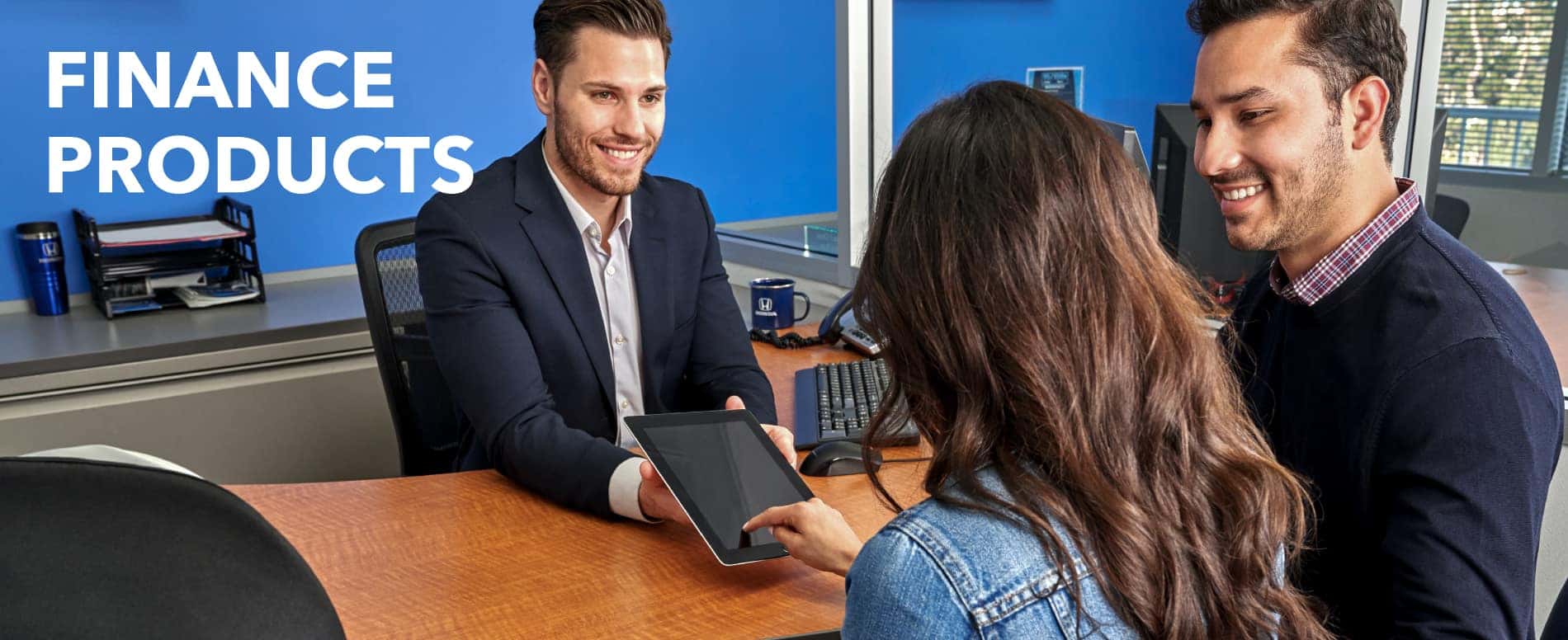 The Gary Force Honda team in Bowling Green, KY, prides itself on our easy finance process to secure a new or used vehicle or lease! Don't believe us? Our dealership has earned the highly coveted President's Award 22 times, as well as numerous other awards voted by our KY community for our outstanding sales performance and customer experience. Since purchasing or leasing a Honda is a major financial decision, Gary Force Honda has prioritized its Finance and Insurance Department. Our products empower you, our valued customer, to quickly solve any unexpected problems or inconveniences with our team's support behind you. Our experts are here to help you understand every finance and insurance option available to you, from interior and exterior protection to maintenance programs and GAP protection. We know everyone's financial situation is unique, which is why we offer an array of Finance and Insurance plans to cover all drivers in Bowling Green, Roundhill, Brownsville, Rockfield, KY, and surrounding areas.
Gary Force Honda believes everyone deserves a new ride with low-interest rates and payments regardless of their credit situation. If you're worried about your credit, you can quickly pre-qualify for an auto loan. If you're not concerned about your credit, you can skip this step and head right to the finance application directly from your home to save time at the dealership!
We are excited about speaking with you soon about any questions you may have about Gary Force Honda's Finance and Insurance products and the plan that best fits your needs and budget. You can contact us at 270-282-7877 or see us in person, and we can get started today!
Mon - Fri

7:00 AM - 6:00 PM




Sat

8:00 AM - 5:00 PM




Sun

Closed
Mon - Fri

7:00 AM - 5:00 PM




Sat

8:00 AM - 2:00 PM




Sun

Closed
Mon - Fri

7:00 AM - 5:00 PM




Sat

8:00 AM - 2:00 PM




Sun

Closed
Tire & Wheel Protection
Gain protection for your tires and wheels! When the rubber hits the road, unexpected incidents will occur. Inevitably, you will encounter potholes, nails, glass, metal, wood, or other hazards that leave your wallet susceptible to costly repairs. Fortunately, a Gary Force Honda Tire & Wheel Protection Plan protects you from damages to your wheels and tires and helps you go the distance. Some critical Tire & Wheel Protection Plan benefits include:
Tire repair or replacement
Wheel repair or replacement
Additional coverage for costs including mounting, balancing, valve stems, tire pressure sensors, and disposal of the tire and/or wheel
Roadside Assistance
Alternate transportation
Trip Interruption lodging and meal reimbursement
$0 deductible
Zero limits on the number of occurrences
Optional alloy wheel cosmetic repair available
*Exclusions apply. See dealer for details. Discover how a Tire & Wheel Protection Plan can take away the anxiety that comes with everyday driving. The Gary Force Honda team takes the stress out of mishaps and will ensure your tires or wheels are repaired or replaced quickly.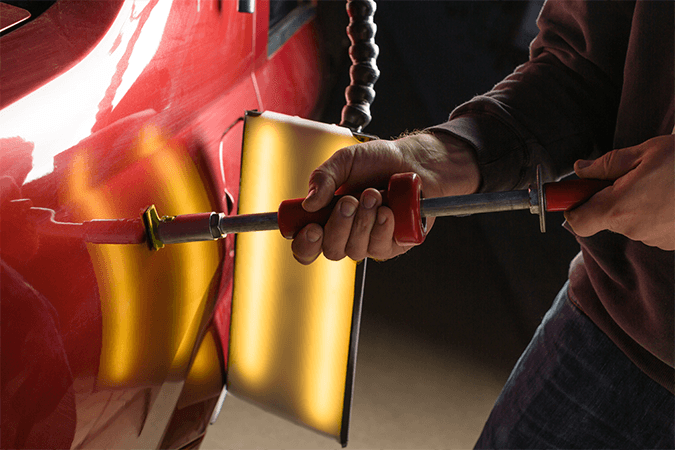 Paintless Dent Repair Protection
If you have an unsightly dent or door ding on your car, now removal is easier than ever with a solution called Paintless Dent Repair (PDR) that leaves no trace of a blemish! This non-invasive repair method can remove dents, door dings, and scratches without the need for expensive and time-consuming body shop repairs. Since this technique happens behind the vehicle's exterior and requires no sanding, painting, or body fillers, repairs are handled in most cases as quickly as an oil change! Here are some of our clients' favorite Paintless Dent Repair Plan benefits:
Repairs can happen as quickly as an oil change
No sanding, painting, or body fillers required
Receive insurance deductible reimbursement (up to $1,000 if damage caused by a hail storm)
*Exclusions apply. See dealer for details.
Are you ready to make dents and dings a thing of the past? Let a Gary Force Honda service expert make it vanish.
Vehicle Service Contract
A Vehicle Service Contract (VSC) can help protect you from unexpected costs by kicking in when your manufacturer's warranty ends. It's even available for vehicles with up to 150,000 miles! Since repair costs increase every year, it's recommended to get locked into a less expensive VSC soon after purchasing. While a factory warranty covers your Honda now, you could be responsible for costly repairs and parts when this warranty ends. With a VSC, you don't have to worry about significant out-of-pocket expenses and can protect your investment. Below are just several benefits of a Gary Force Honda VSC:
100% of replacement parts, repairs, and labor are covered after the deductible is met
Receive added protection when your factory warranty expires
Easily transfer coverage to a new owner
Gain protection against increasing repair costs
Receive coverage for new and high-mileage vehicles
*Exclusions apply. See dealer for details.
We have different levels of VSC plans that can help save you thousands on electrical, transmission, air conditioning, and other repair costs! Speak to one of our finance experts to find out which level best fits your needs. No matter what coverage you're looking for, a VSC will keep you covered. Let us help you by contacting us at 877-953-0042.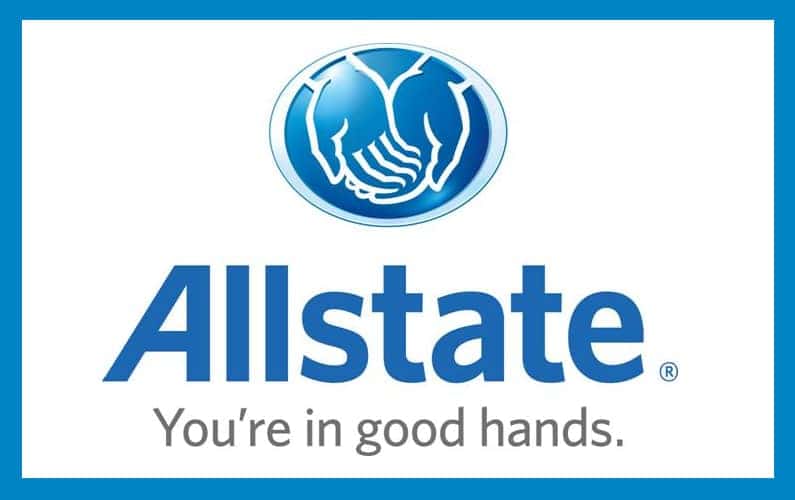 Diamond Finish Exterior / Interior Appearance Protection
Life can be messy - from your dog's muddy paws to commutes, school activities, and spills from car seats. Protect your Honda's interior and exterior with a Diamond Finish Appearance Protection Plan. The different Gary Force Honda Appearance Protection Plans keep your vehicle looking pristine no matter what the blemish is, from faded paint spots to a cracked dash or fabric stain. Learn how a Vehicle Appearance Protection Plan can keep your new or pre-owned vehicle looking new longer with no additional cost to you.
Diamond Finish Exterior Protection Plans use an invisible protective coating made from combining Nano diamonds with ceramic technology. The combination provides a brilliant shine and strong bond to your car's surface. When you add protection to your vehicle's exterior, you gain coverage against damage caused by:
Fading, chalking, and loss of gloss from weather
Bugs, bird waste, insects, road salts, UV damage, hard water, ocean salt/spray, and brake dust
Diamond Finish Interior Protection Plans are professionally applied to leather and vinyl. With a defense on your interior, you ensure:
Your vehicle's interior is protected against food and beverage spills, bleaches and dyes, UV rays, lipstick, make-up, fading and discoloration, and cracking of the dash
Coverage against rips, punctures, tears, or burns in your seats
*Exclusions apply. See dealer for details.
Ready to protect your vehicle both inside and out? It's time to add a Vehicle Appearance Protection Plan and quit worrying about the messes caused by everyday life. You can depend on our team to help get you back to a damage-free vehicle by calling 270-282-7877.
GAP Protection
When you're in an accident or your car is stolen, you could be left making payments on a vehicle you no longer own! Guaranteed Auto Protection (GAP) helps you with these unexpected incidents when your insurance company will only pay what your car is worth at the time of an unexpected incident. When you owe more on your car loan or lease than the percentage your insurance company is willing to pay, GAP comes to the rescue! GAP covers the difference between the value of a vehicle and the balance still owed on it. If you're considering GAP, a few additional reasons you should look into this coverage include:
Protection for new and used vehicles value or financed up to $100,000
Reimbursement for your primary deductible up to $1,000
Coverage for new, used, and leased vehicles
Waived covered losses up to $50,000
*Exclusions may apply. See dealer for details.
If you're ready to protect your new, pre-owned, or leased Honda, contact our friendly finance department. Our eager team is here to help answer any questions you have about GAP protection and the coverage level you need to enjoy complete protection from unexpected expenses.
We encourage you to contact us to learn more about any of the Finance and Insurance plans listed above. Every coverage plan is customizable to your needs, budget, and terms. Discover why our customers voted us the Best Car Dealer and have depended on us for their car needs for over 44 years! We assist you in finding the perfect Honda and providing you with coverage information to gain peace of mind. Getting started is probably easier than you think! Just stop by and visit us in person at 2325 Scottsville Rd. in Bowling Green. Let's find you the perfect car and keep you driving with confidence!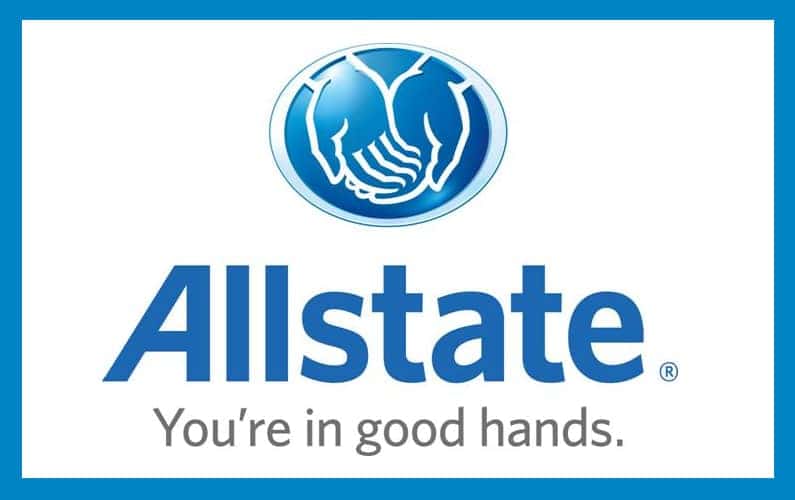 Excess Wear and Tear Protection
There are many benefits to leasing a car for many vehicle owners. However, many drivers fear the turn-in process. The small dents in parking lots, chipped paint, even worn tires are your responsibility at lease-end to repair. You may lose part of your security deposit, all of it, or possibly more. Why worry about things that happen to almost any car?
Consider a Gary Force Honda Excess Wear and Tear Protection Plan and enjoy these benefits:
Receive no penalty for turn-in
Gain excess wear-and-tear coverage up to $5,000
Pay zero deductible
What's covered in the Excess Wear and Tear Protection Plan:
Exterior - Dents, scratches, and chips on your vehicle's exterior
Interior - Tears, and stains in your leather, cloth, or vinyl interior
Navigation/Stereo/DVD System - Replacement or repairs
Wheel and Tire damage
Bumper and Trim - Dents, scratches, and gauges
Windshield and Windows - Cracks, scratches, and replacements
Lights and Lenses - Cracks or clouded lenses
Muffler and Tail Pipe damage
*Exclusions may apply. See dealer for details.
It's time to worry less about normal wear and tear when leasing your vehicle. Let Gary Force Honda help protect you! Talk to us today to get started with a protection plan by calling us at 270-282-7877.