The 2020 Honda Accord is now available at Gary Force Honda! Now in its tenth generation, the 2020 Honda Accord is the most advanced model ever and remains one of the best midsize sedans available on the market. The new Accord continues to impress drivers who are looking for a car that is powerful and emits sophistication both inside and out. Make no mistake - this innovative sedan stays true to the Accord's reputation of being fuel-efficient and reliable. No matter which of the trim levels, body styles, or engine options you choose, you will find the best Honda Accord for your lifestyle.
For a limited time, you can be a proud owner of the new 2020 Honda Accord. Hurry into Gary Force Honda in Bowling Green, KY, for a test drive, or contact us at 877-953-0042!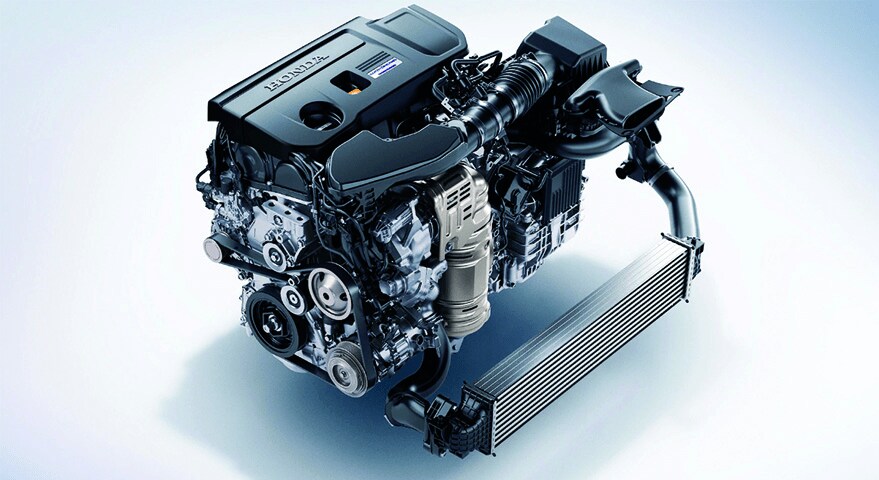 Powerful and Efficient
With the new 2020 Honda Accord, you will find a balance between a practical family vehicle and a sporty sedan. Drivers fall in love with the three available powertrain options that blend efficiency and power, including two robust, turbocharged engines and a hybrid that makes driving genuinely fun.
The first available option is the standard base boasting a 192 horsepower 1.5-liter four-cylinder engine that's paired with a Continuously Variable Transmission (CVT). If you're looking for sportier handling, check out the Sport Trim available in a six-speed manual. The second engine option provides a more powerful punch with its 252-horsepower 2.0-liter four-cylinder engine equipped with a 10-speed automatic transmission. While the first two engines are smooth operators, the hybrid powertrain and its Electronic-Continuously Variable Transmission (E-CVT) transmission, is powerful and agile for thrill-seekers. This hybrid has 212-horsepower and screams responsiveness from its electric torque.
Each of these engine options keeps your pocket in mind when it comes to fuel efficiency. No matter which engine choice you select, you'll appreciate the 2020 Honda Accord's smooth, responsive ride that packs a punch as it hugs the corners of the road.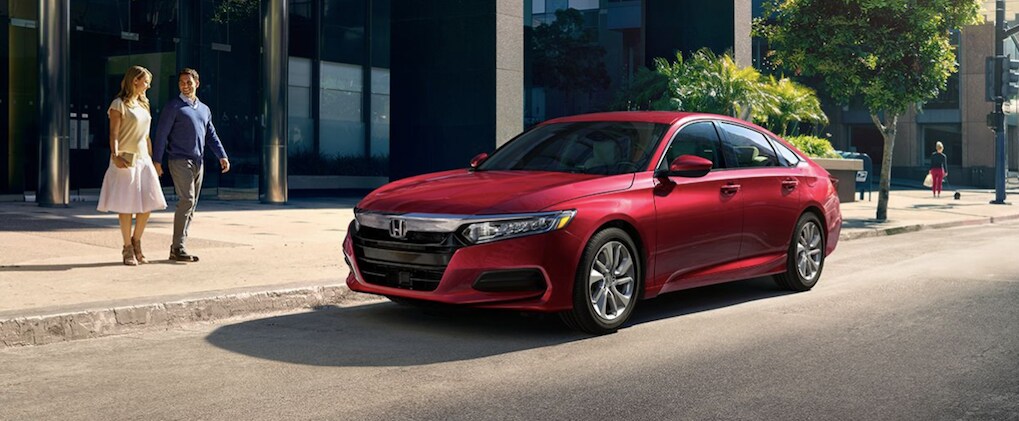 Elegant, Sporty Exterior
When you slip into the 2020 Honda Accord, you will experience the timeless, sleek lines and distinctive sporty feel of this midsize sedan. The 2020 lineup is available in five different trim options that allow you to reach your desired level of elegance. Available accessory options include LED low-beam headlights with auto-on/off, LED fog lights, bold alloy wheels and rear trim accents, taillights with LED light bars, and even chrome exhaust accents available in black chrome or chrome finish for an over-the-top sporty look. The 2020 Honda Accord is available in 9 unique colors, so pick the one that matches your sense of style best today!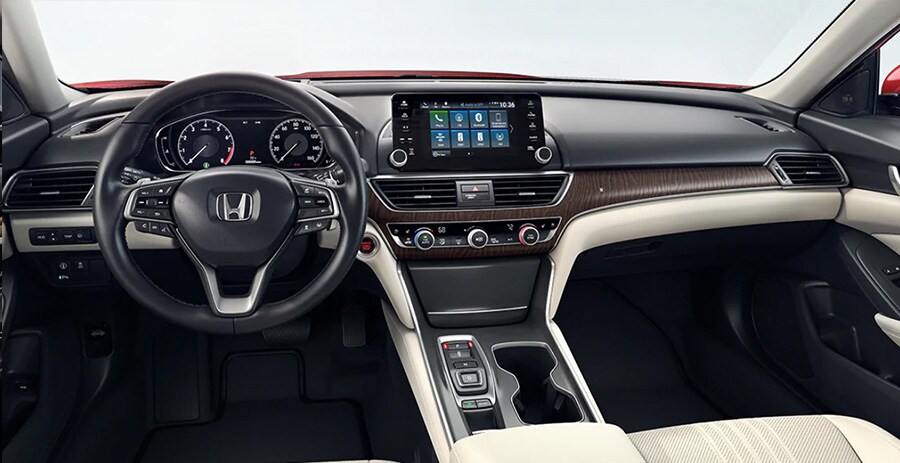 Spacious, Luxurious Interior
The 2020 Honda Accord interior is more comfortable, spacious, and luxurious than ever before! The cabin features modern design, quality soft-touch materials, and lots of space for up to 5 passengers. Did we mention that the Active Noise Cancellation™ interior means everyone can enjoy a quiet ride without unwanted sounds from outside? The 2020 Accord is available with heated and ventilated leather seats for added comfort inside, no matter what the weather may be outside! The cabin also provides extra head and legroom to keep taller passengers comfortable. From the convenient features that make everyday life more relaxed - the push-button start, Bluetooth, full-color 7-Inch Driver Information Interface, navigation, wireless charging, Dual-Zone Climate Control, and available Apple CarPlay® integration - every surface inside the 2020 Accord says luxury.
If you're looking for a vehicle that offers extra space for storage, the 2020 Accord has got you covered! This model is roomy, provides an enormous 16.7 cubic foot trunk, and 60/40 split foldable rear seats, so you have room for whatever your day-to-day brings!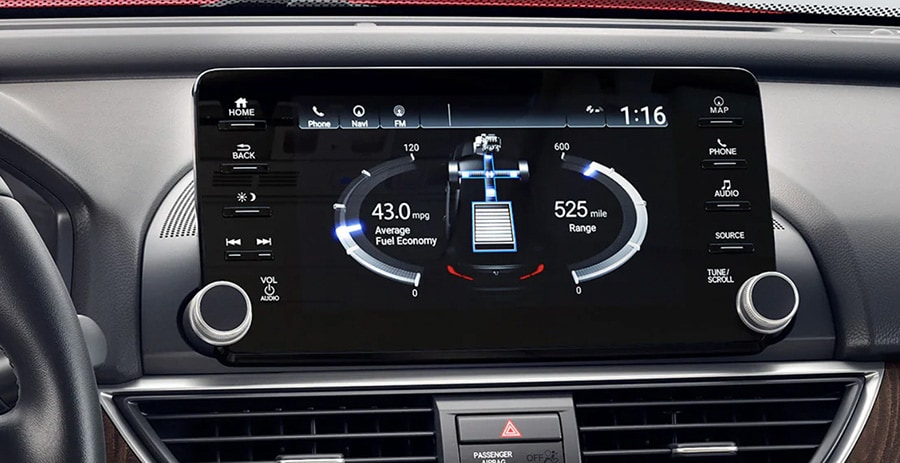 Intelligent, Safety Technology 
No matter what trim level you chose, Gary Force Honda wants you to drive safely! That's why every 2020 Honda Accord comes equipped with the five Honda Sensing® safety features. This safety suite will alert you of things you might miss while you're driving. Some highlights of the features include: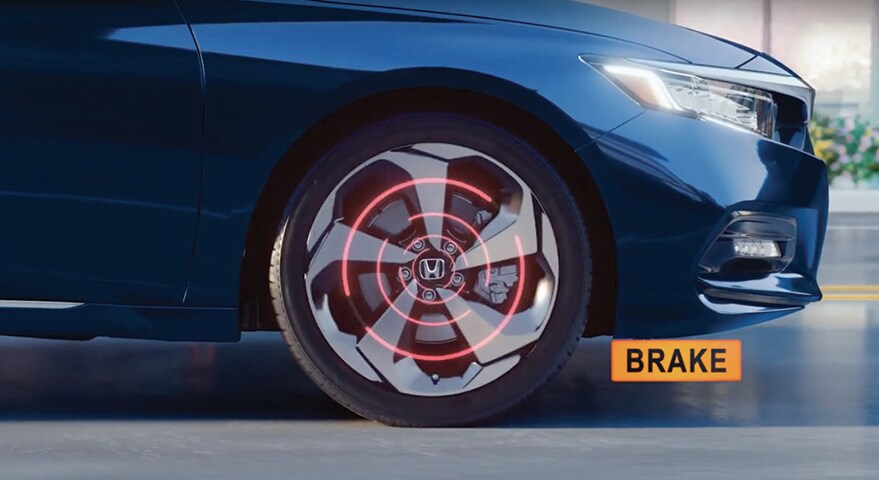 Collision Mitigation Braking System™ (CMBS™)
The exterior cameras of the CMBS™ scan the road ahead as you drive. If an unavoidable collision is detected, the CMBS smart brake system will automatically engage the brakes to ensure that you and your passengers remain safe.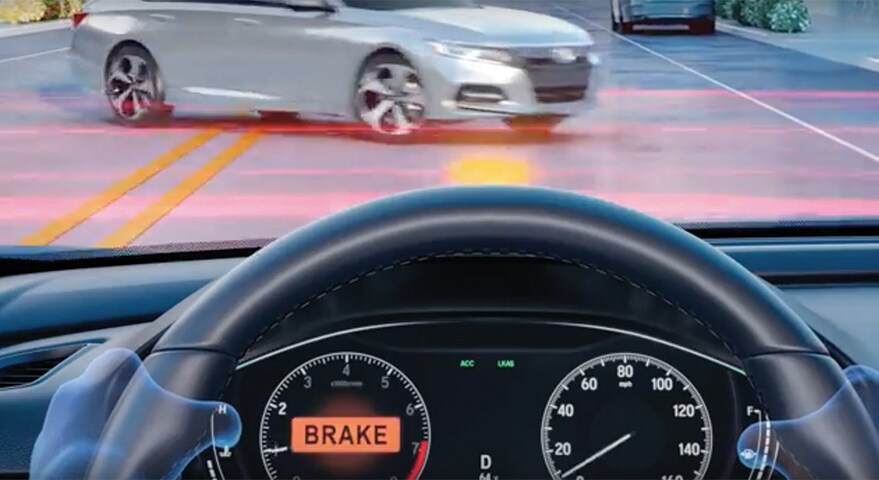 Road Departure Mitigation System (RDM)
Now you have another set of eyes on the road. With the RDM system, if you cross a lane without using your turn signal, an alert will sound, and automatic steering and braking will activate to keep you on the road.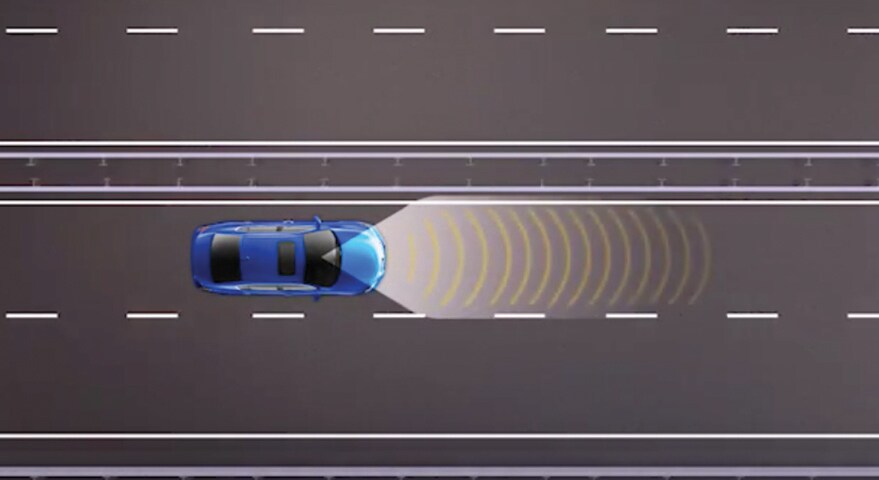 Adaptive Cruise Control (ACC)
Cruise Control is now even smarter with ACC that allows you to not only set your desired driving speed but also to maintain the desired distance away from the vehicle ahead of you. Say goodbye to hitting the brakes or continuously adjusting your speed!
Lane Keeping Assist System (LKAS)
It's easy to become distracted while driving with lively families. Now the LKAS system will ensure that you stay in the middle of your lane by gently nudging you back to the center if you happen to drift out of it.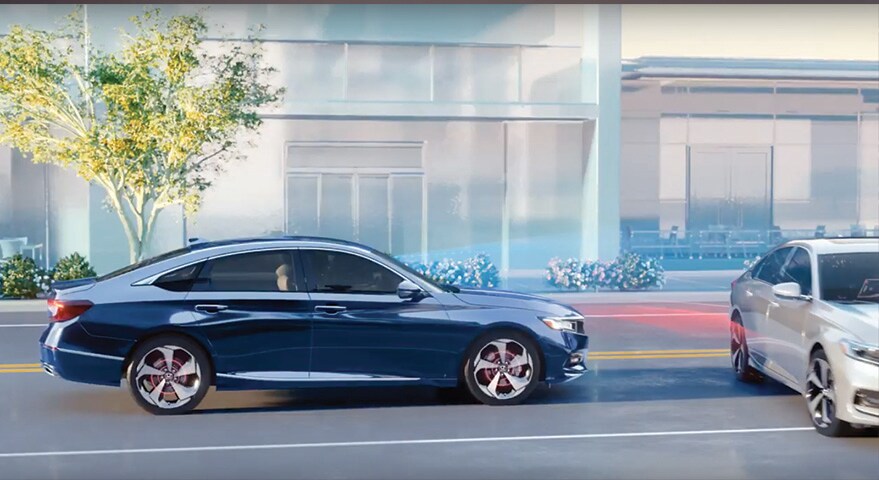 Traffic Sign Recognition (TSR)
The TSR system keeps you aware of speed limits when you're driving, using visual icons near gauges.
The 2020 Honda Accord has the powerful engine options, sporty interior and exterior and safety features you need! Ready to take a test drive? Come stop by our dealership located at 2325 Scottsville Rd. today! For more on the 2020 Honda Accord, contact us here at Gary Force Honda at 877-953-0042.